When someone scores a hat-trick there is a good chance they will be the top points scorer of the competition. Sergio Aguero's hat-trick was enough to see him the top points scorer over the weekend with 24.25 points, at 23M that's a good value of more than a point per million.
The rest of the top ten is dominated by Chelsea players as the team brushed Huddersfield aside 5-0, with a points score of 174.9 – 26.45, very few games are as one-sided. Ross Barkely and N'Golo Kante both with over 17 points at a cost of 10M and 11M respectively represented very good value, and Pascal Gross of Brighton also worth a mention scoring 17.1 for a cost of 12M.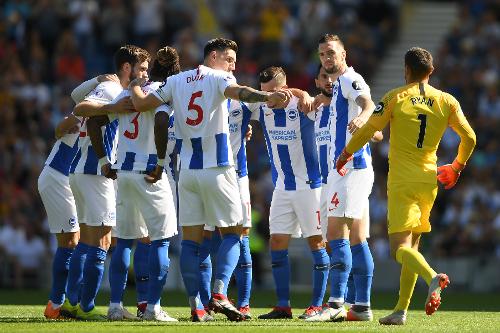 At the other end the lowest scorer was Leighton Baines of Everton with -1.9 points after playing 37 minutes during which he conceded a penalty. However possibly the least value for money was Tottenham's Danny Rose who scored just 0.35 points on the back of a cost of 16M and being selected nearly a quarter of all entries. He only played 12 minutes.
Tottenham in general were favoured with 32% of entries choosing Heung-min Son, for a return 12.9 for 26M, they may have only won 1-0 but Tottenham won the points match up with Newcastle by 117.7 – 44.85 suggesting that faith in Tottenham players was not unmerited. There is certainly value here, 18% of entries took Trippier for 20M gaining them 14 points, but they could have had Davidson Sanchez for 10M scoring 13.15 points.
If you're looking for value, Brighton, despite not scoring a goal, managed 121.5 points against Watford, despite the fact that all but one player was valued at 10M, and the exception we've already mentioned as Pascal Gross for just 12M scoring over 17 points.